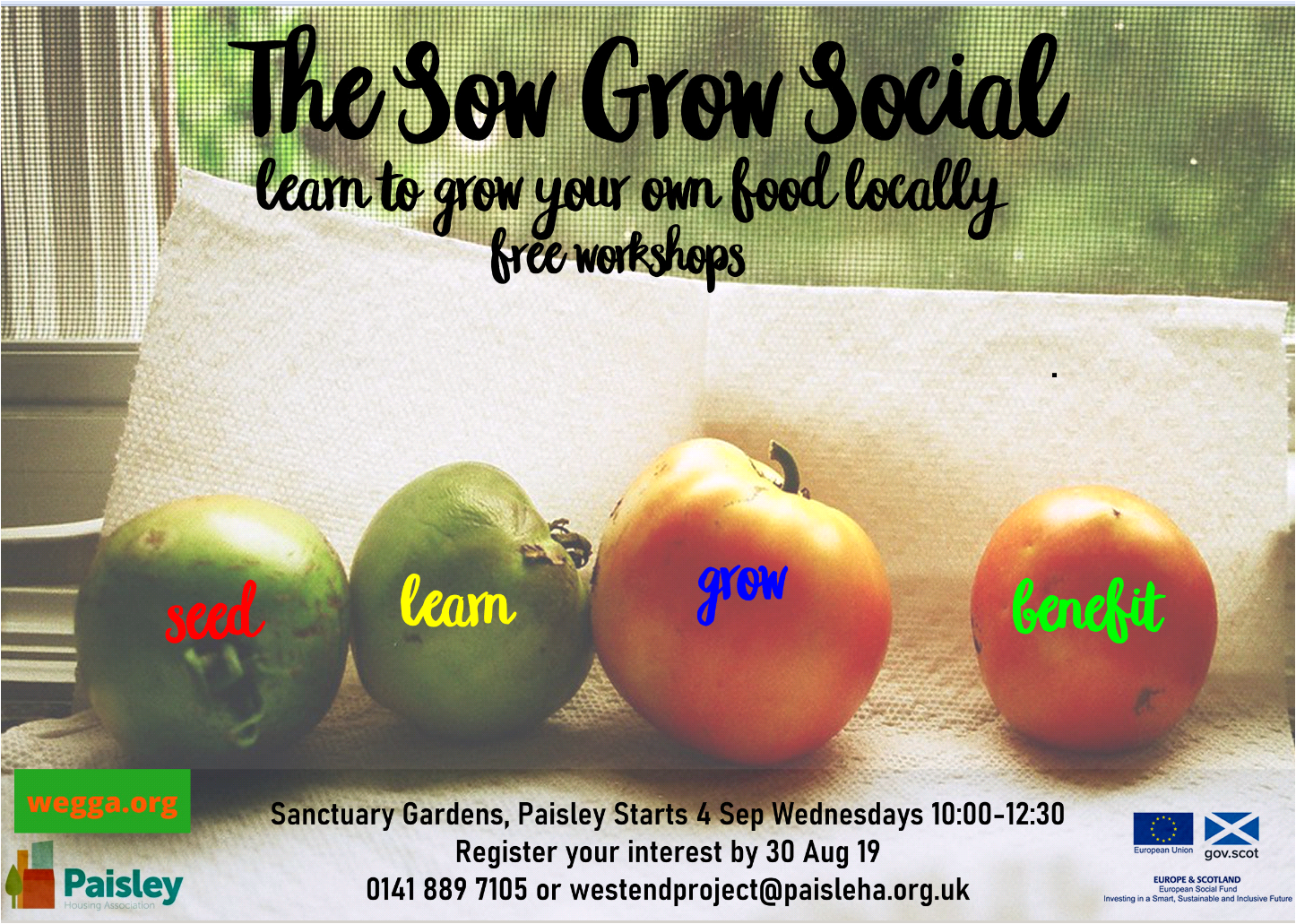 Paisley Housing Association has teamed up with The West End Growing Grounds Association (WEGGA) to run a series of three workshops to learn about growing your own food at Sanctuary Gardens, at Underwood Road PA3 1TN in Paisley's West End.
The three free practical workshops will show you how to grow you own food and manage a raised bed. Its starts on 4th September from 10am to 1230pm. The workshops will be very hands on starting with filling the bed with a mix of compost and soil. It will also involve planting and issues like dealing with weeds. Tools and gloves will be provided.
People who join the friendly workshops, run by a qualified horticulturalist, will learn to grow winter vegetables and salads and how to manage their growing area. There is no cost for attending.
If you or a family member is interested please get in touch by 30 August 2019 by completing the attached form and email it to westendproject@paisleyha.org.uk or post the form to West End Project, Paisley Housing Association, 64 Espedair St, Paisley PA2 2RW.
Places are limited and will be allocated on a first come first served basis. Get in touch if you would like further information