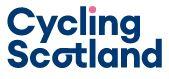 We are delighted to announce that we have been awarded £25,000 from Cycling Scotland to provide cycle lockers in some of our closes in Findhorn Avenue.
The funding has allowed us to provide 6 high security lockers and additional security lighting in the back courts of four closes. This will allow the tenants of these closes(and their families) to store bikes and associated equipment and make cycling a viable choice.
We would like to thank Cycling Scotland for providing us with this opportunity.